Reduce your back pain costs and Improve outcomes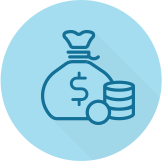 Back Pain is the most expensive cost of disability worldwide.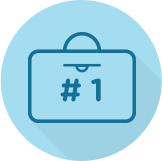 Back Pain is the #1 cause of lost work days in the US.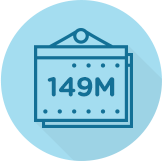 149M days of work are lost because of Low Back Pain.
View the detailed statistical analysis of our results
Musculo-skeletal costs are rising, and back pain is the culprit. It is also well known that we over-treat and waste money on treatments and medications that are ineffective and cost more in the long-run. This is what founding surgeons at SpineZone have observed in their > 40 years of experience.
80% of people get back pain at some point, and whether it is a result of work-related activities or not, it is the leading cause of missed workdays and reduced productivity. If not treated appropriately, it also can result in other conditions like depression, anxiety, and obesity.
SpineZone has successfully eliminated the use of narcotics in 75% of our patients with it's data-driven, non-operative program. The program actively works to educate patients and to counter the cycle toward dependence that many patients face.
With SpineZone, you now have a way to contain your costs. SpineZone has successfully treated over 7,500 patients throughout Southern California. By Summer 2017 SpineZone will have tripled its footprint around the nation.
SpineZone offers comprehensive online screening and coaching to give patients nationwide access to the proven treatment.
Contact us to learn how you can slash your employee healthcare budget
Technology
Our hardware and software allow us to measure progress at every step

Complete Pathway Management
We are experts at treating chronic pain and promoting prevention

Data
We believe you can't improve what you can't measure

Industry Leading Retention
We've mastered the art of engagement and 60% of patients return

Clinical Research
Our methodology is backed by > 80 research studies